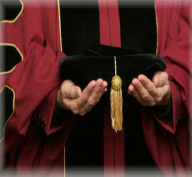 All Rights Reserved © Cosmos International University
® Since 1999
---





Who Can Read Up The Courses Of CIU?
Cosmos International University introduces a new education system to the world and to every individual who is qualified, habilitated, capacitated and interested to study at the university that they can take the available courses from any parts of the universe. You will be given our address if you genuinely seek to study a course of Cosmos International University. We may have to travel around the world time to time because of students who join the university from different parts of the world.
How Shall I Intercommunicate With CIU?
Therefore, the best way to contact us is via email. No regular mail application is necessary to apply for admission to any course. Email affixations for propelling documents, and online resume links are the best, most precise and briskest way of accepting applicant's admission to Cosmos International University. Don't squander your time looking for the location of Cosmos International University buildings and address without reading this page of information because it is humanly organized university. This web page is an expedient transcription and information page for people who want to know more about the organization of Cosmos International University. Using simple English has been the practice of all time that every one who reads this page can understand the meanings and purposes of the university at ease.
Does Cosmos International University Have Any Campus or Building?
It may render a notion of perplexity to you because we have neither fixed address nor particular campus of the university in this cosmos unless you savvy the minutiae of experimental procedure of the university. Cosmos means "universe", thus we reckon and aver that everywhere in this world is of Cosmos. It means heuristic education of Cosmos International University has no limit geographically as well as philosophically that enables academicians to draw out their education beyond borders.
What Type Of Education System Do We Have?
We call our education "Modern Heuristic Education System". Do not try to do the courses of Cosmos International University just online. It is unmitigatedly heuristic, and it is based on the job that the applicant is doing, the ability to save time in order to do self study for the development and fructification of his or her current study and working knowledge, and the position that he or she has in the same discipline. Though it may seem very intricated to acquire admission, you will find that Cosmos' modern heuristic education is far better beyond your imagination that will eventually make you say it's better than merely theoretical research and taught courses offered by other regular universities. If you want to study at a university which has an address with huge buildings in a country setting, Cosmos International University is not for you because cosmos philosophy of education is not inevitably based on tangible assets such as fabulous buildings though we make use of the available facilities of other universities and colleges around the world as and when the needs arise.
How Do We Assess Cosmos Researchers?
We assess experimenters' oral presentation and skill via netmail and telecommunication unless there are some particular onerousnesses in meeting the above apparatus and automations. We do not prod any one to contact us if your mind is set lingering on a place, and study one's desired course at a university campus. It means you haven't been equipped for any of the programs of Cosmos International University because every student of Cosmos International University evinced himself being empowered student by having an occupation or employment colligated to the bailiwick of perusal he or she wants to pursue.