All Rights Reserved © Cosmos International University
UNIVERSITY'S FEE, GRANT, CONCESSION AND REIMBURSEMENT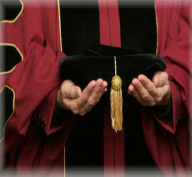 Your visitor number (after July 25, 2013) is
Earn Cosmos International University's
PhD, Philosophical Doctor
and
DPh, Advance Doctor of Philosophy
in five to ten years via email.




by Professor Dr.David Ngin Sian Pau PhD,DPh(Teaching English)
Read this web page in your language! Click this spider's
web and just enter this web address in the appropriate box.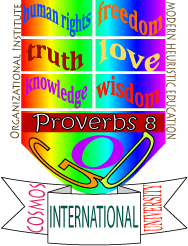 The total fee for a Master's degree program of Cosmos International University is US$4000 a year. Spending two years to complete a Master's degree will cost US$8000 unless there is financial aid granted to the autonomous researcher.

Cosmos International University's fee for Advance Doctor of Philosophy (D.Ph.) degree program is US$5000 a year. Including individual recognition for permanant employment in a country of the researcher's choice, the total amount to be paid for four years D.Ph. program is US$20,000 unless the researcher receives grant or reimbursement. Reimbursement will be made if the assessment committee find autonomous researcher's extraodinary ability and skills in writing his or her heuristic research dissertation. Autonomous researchers who have already gotten membership from Christian Development International Ministry prior to obtaining admission will get twenty percent discount on university's fee payment on request. Board members who want to join an autonomous researcher's degree program of the university will receive forty percent concession on university's fee payment.