Requirements of Honorary Doctor of Christian Ministry (D.Min.)
Department of Theology and Christian Ministry
All Rights Reserved © Cosmos International University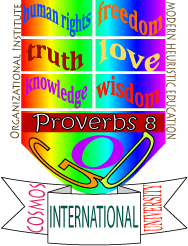 by Professor Dr.David Ngin Sian Pau PhD,DPh(Teaching English)

Read this web page in your language! Click this spider's
web and just enter this web address in the appropriate box.


Earn Cosmos International University's
PhD, Philosophical Doctor
and
DPh, Advance Doctor of Philosophy
in five to ten years via email.
Your visitor number (after July 25, 2013) is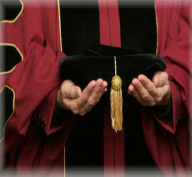 Welcome to Theology and Christian Ministry department of Cosmos International University! We offer Doctor of Christian Ministry (DMin) to special people who meet the following requirements. Recipient of this honorary doctorate degree will have the opportunity of going abroad. Recipients of DMin who are from western countries and developing countries will have to pay the fee for graduation ceremony, certification, assessment and registration. There is a possibility of waiving the required payment if the recipient of honorary DMin comes from an under developed Asian country. Consideration will be made upon special request only.

Guidelines to follow:

1. Candidate shall have 30 years of service as a missionary to pastor a church congregation, to plant churches or to evangelize the unbelievers, or as a professional physician to look after and to take care of the poor and needy patients in rural areas. Running service companies, establishing manufacturing companies, creating jobs and employment opportunities for Christians in a country for 30 years may qualify a candidate to receive the DMin as well.

2. Candidates who have experiences in running school, teaching at an institution or doing a kind of development in his or her own community or society and for humanity can also make a person qualified for receiving the DMin.

3. Candidate shall be 55 years old at the least at the time of receiving this honorary D.Min. degree.

4. He or she shall be healthy.(optional)

5. Candidates shall also submit an autobiography written in his or her mother language along with a copy of translation in English to the president of Cosmos International University, and he or she shall successfully pass the assessment six months before receiving the DMin. This is an important requirement that will let the assessment committee know the candidate is worthy of honor for a Doctor of Christian Ministry degree.

6. Candidate shall be an outstanding local or international Christian leader. Remember that DMin is only for Christian leaders who have a life-time or long-term commitment in serving God and His people on earth.

7. Candidate shall have four years theological studies at a Theological College or Seminary and shall be able to read and write the English language well which will enable him or her to preach or to give speech in the church in English.

Please send your information to info@ciuac.org or contact Incharge or Head of Theological Department of Cosmos International University if you are interested in the opportunity of getting the D.Min., and may the Lord our God bless you for your service.

Note: Dr.Zam Lam Thang has been incharge of Theology and Christian Ministry Department since November 2011. You may also contact him via his email address i.e. dzlthang@ciuac.org .